Project
58th Annual American Advertising Awards
Client
AAF (American Advertising Federation)
What We Did
Graphic Design, Event Branding, Web Design, Social Media engagement, Out-of-Home branding
The challenge:
The primary need is to get people to engage with the AAF (American Advertising Federation). Our three main goals:
Inspire more people in the DC area to submit work to the AAF awards.

Increase engagement with and interest on becoming part of the AAF

Build DC creative sentiment and community
The solution:
This campaign was crafted around a manifesto celebrating the goal, product and soul of our industry: CREATIVITY. Being in DC, we wanted to give a nod to the current state of affairs and give the local creative community a war cry to rally around: "Resist the Expected" became the motto and was accompanied by a clenched fist (a la Shepard Fairey) holding a pencil, representing "strength of creative ideas."
We created a great amount of pieces for this campaign, including posters, bus shelters, postcards, social media posts, t-shirts, and a website inviting to enter work first and promoting the 2018 American Advertising Awards show. We partnered with our talented friends at Eastward Films to help us concept and produce two fun, tongue in cheek videos.
"Resist the Expected," was used for all assets, including these postcards inviting people to submit projects to the 2018 AAF – DC ADDY Awards.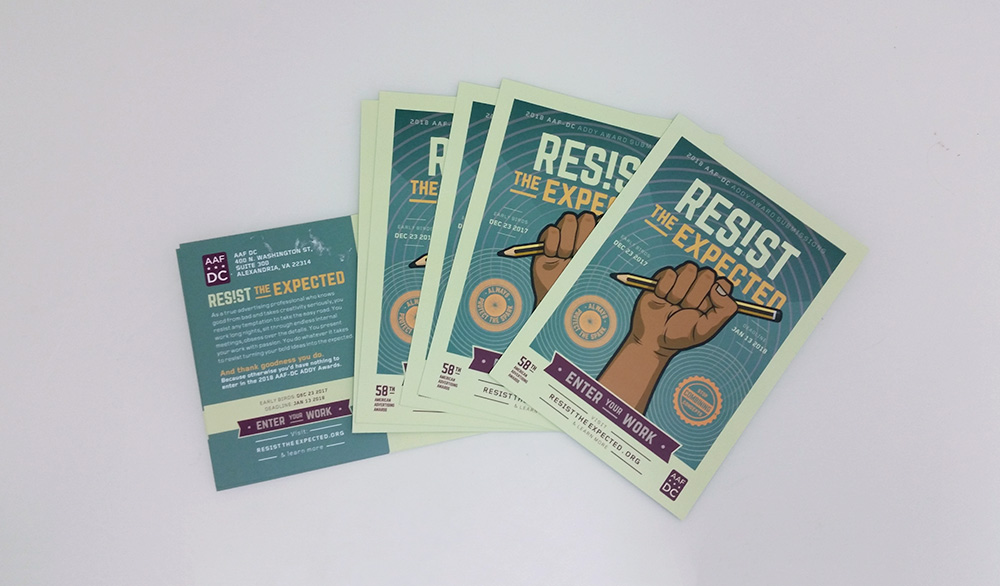 The main attraction, our poster series.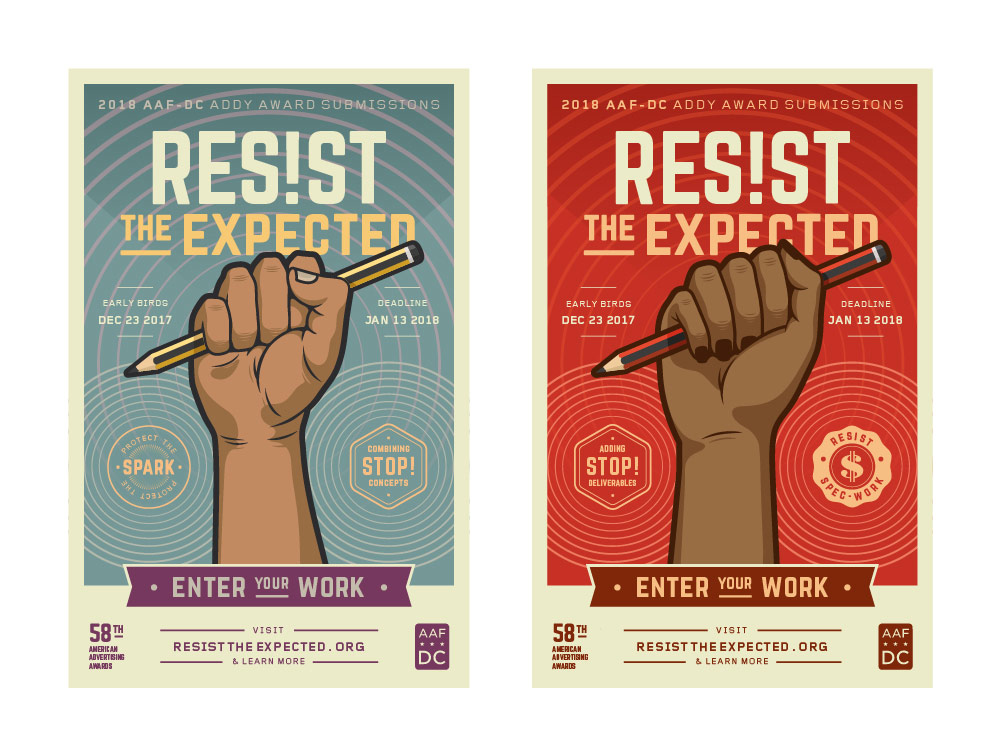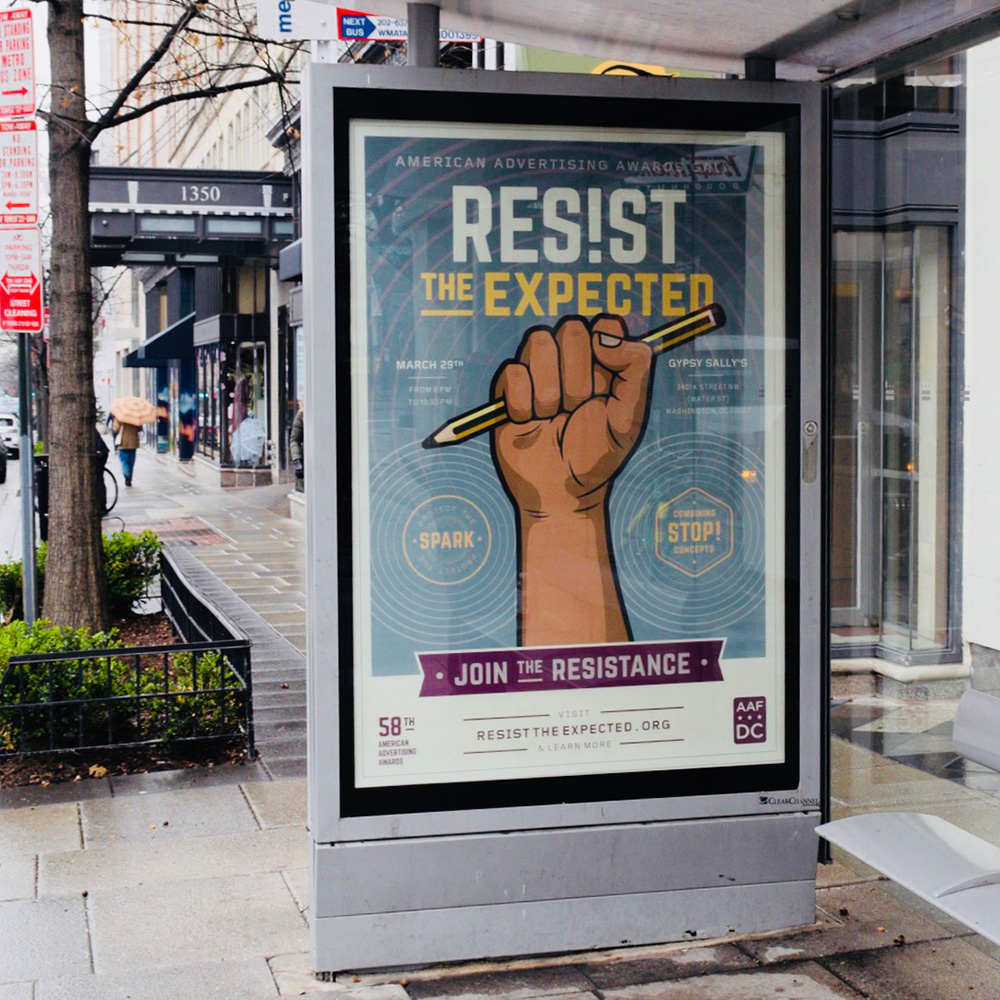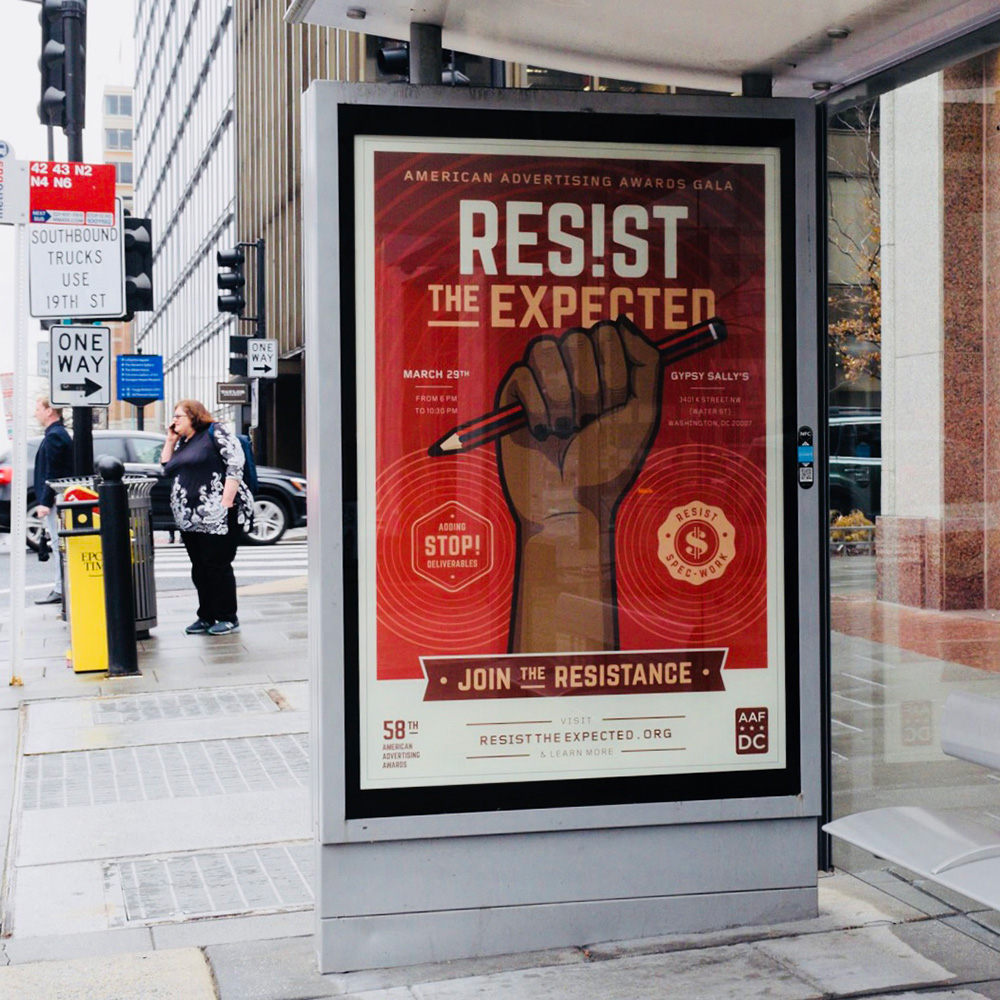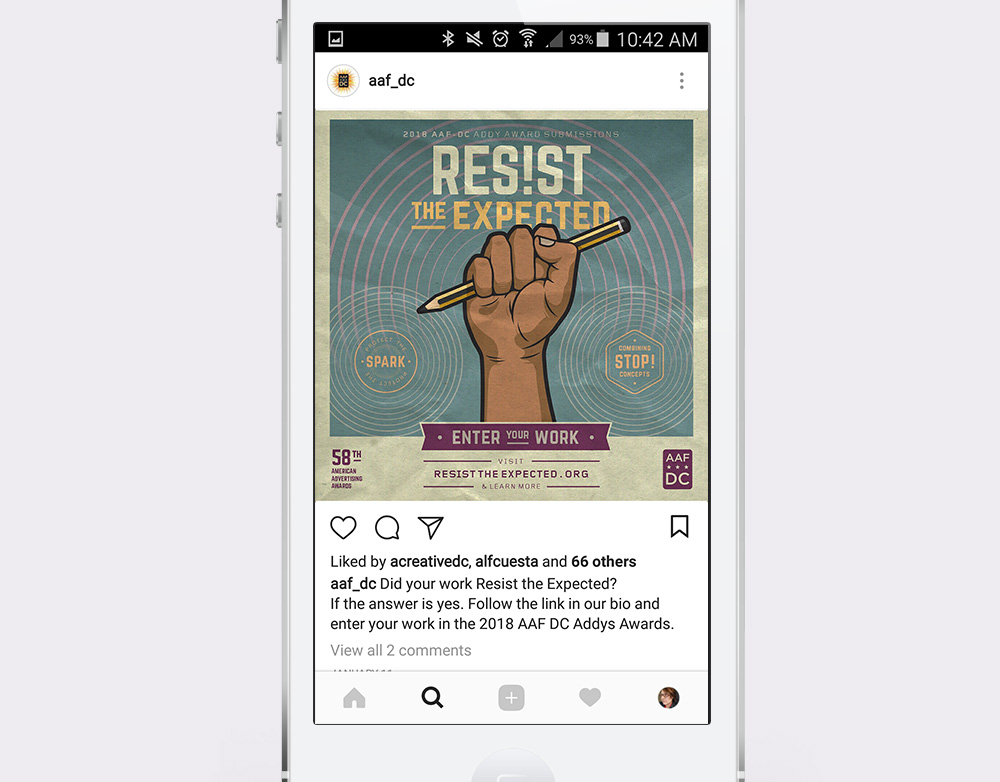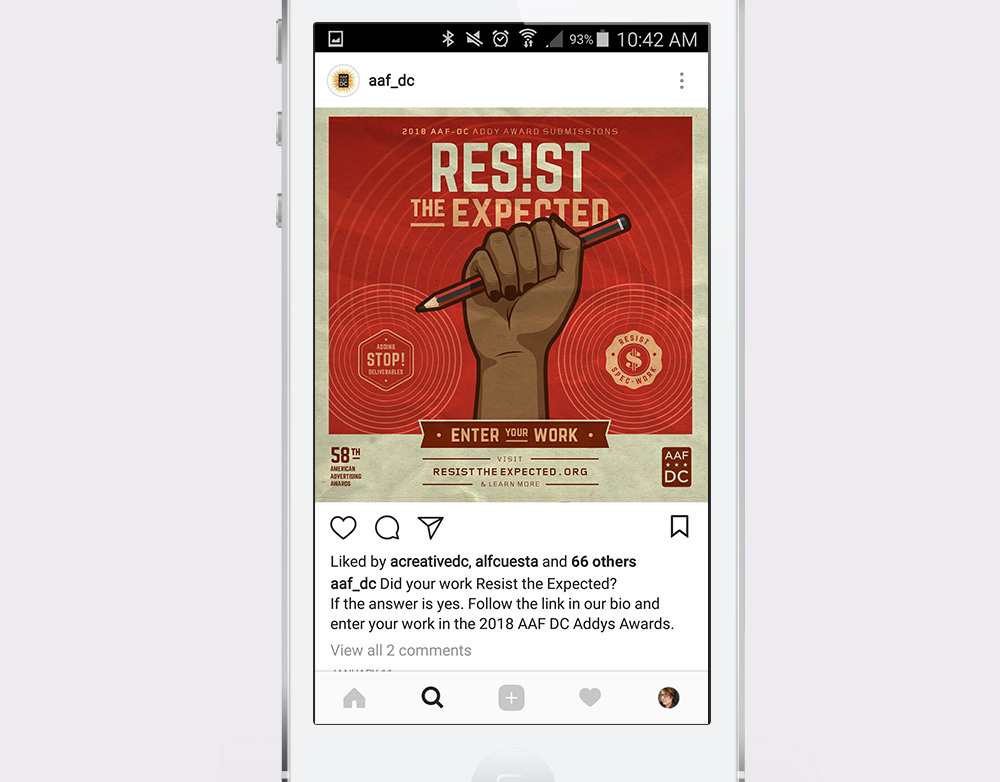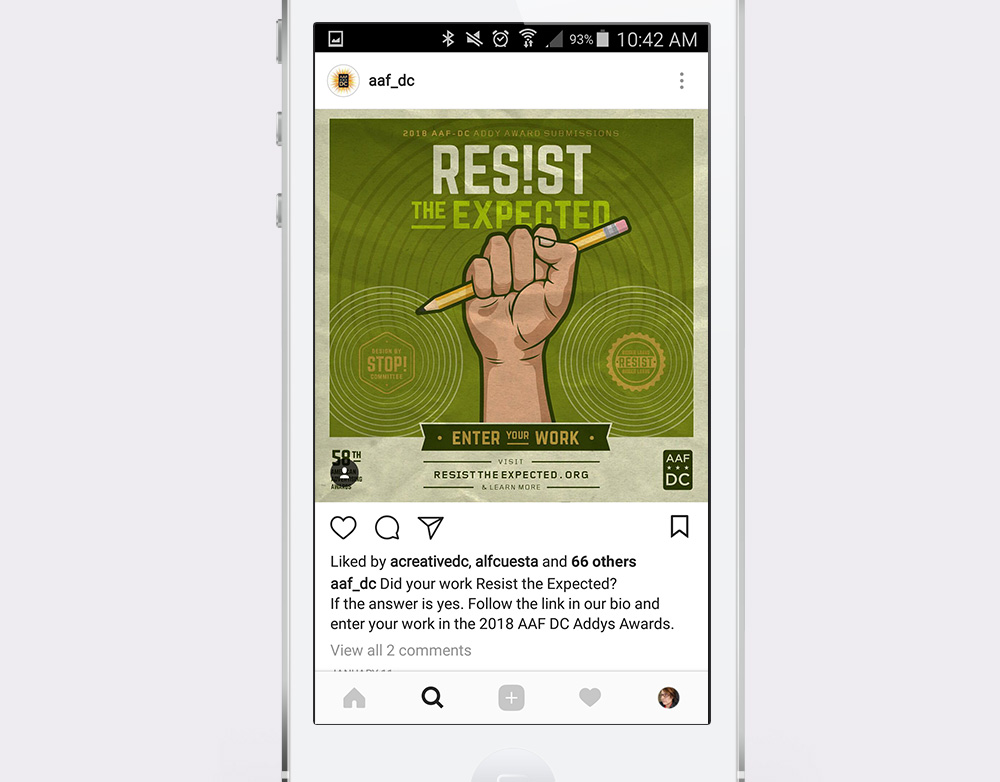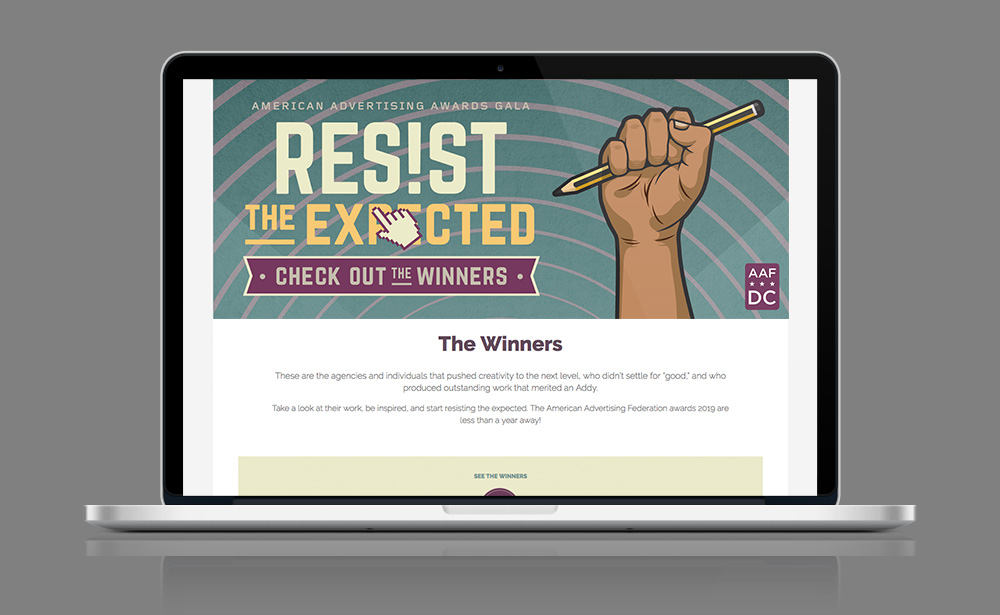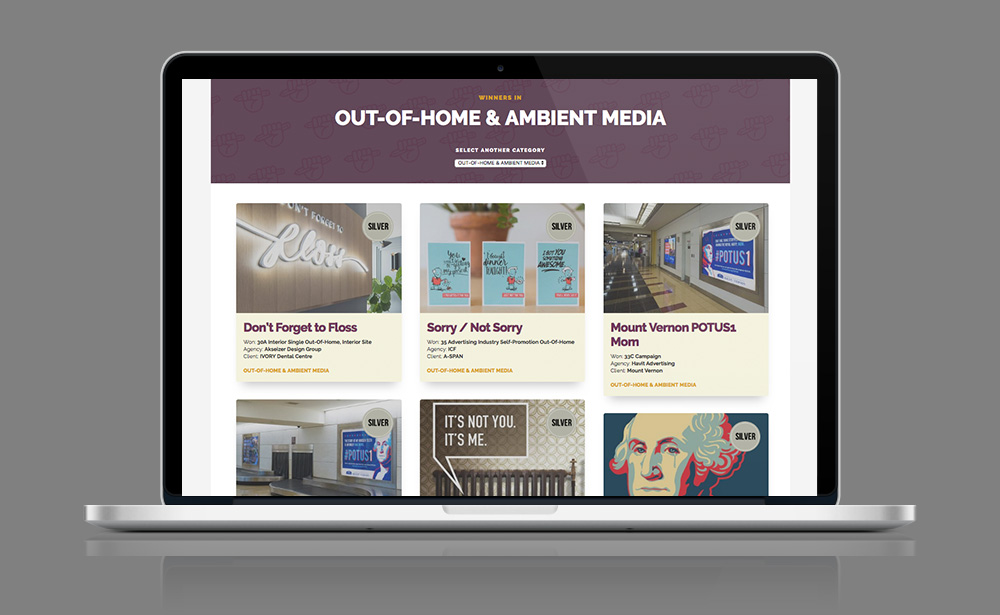 Awesome promotion video courtesy of