We used Instagram to increase Grand Cata's exposure among their niche audience of
expats working in international organizations like the FMI, World Bank and Inter-American Development Bank,
as well as affluent Americans, leaving in the D.C Metro Area
Hand Selected
One of the many things that make Grand Cata especial is its owners: Juan and Pedro,
and their expert selection of the finest delicatessens, wines and spirits from Latin America.
That expertise was a driving insight through the campaign.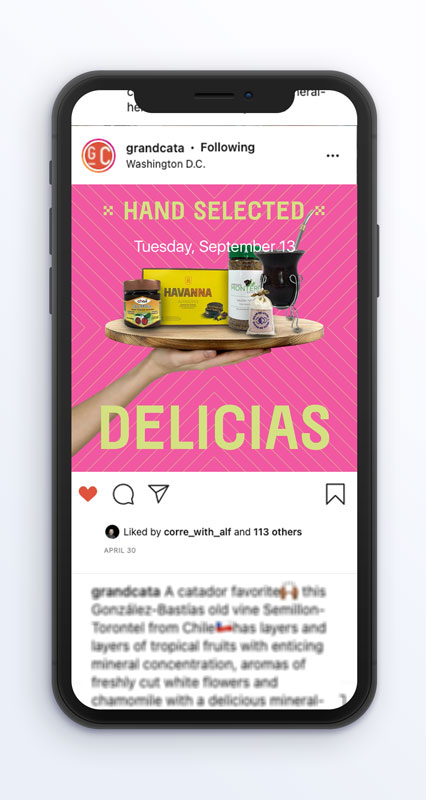 Shop Small
We used days like "Shop Small" to showcase product and
explain how Grand Cata had adapted to the COVID lockdown restrictions by pivoting to online
ordering and contact less in store pickup
Digital banners
Retargeting banners increased brand exposure to those who had been exposed to the Instagram ads.